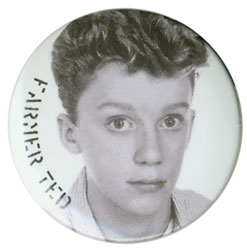 I was thinking of something. When I was in junior high/high school, we had all these amazing teen movies that were a huge part of the pop culture of the time and had definite impact on us growing up. I'm talking about movies like Breakfast Club, Sixteen Candles, Fast Times at Ridgemont High, Ferris Bueller's Day Off, Weird Science, Pretty in Pink, etc.
For any of you who had those formative teen years in the 90's, or are having them now, what are those movies for you?
I feel like somehow you've been ripped off, that your teen movies couldn't have been as good as ours. How can you compare a Can't Hardly Wait or a She's All That or an American Pie, to any of the classic John Hughes movies?
And for anyone in junior high or high school now, what are your movies? High School Musical?
What is the movie that defines your generation?
---In keeping with the theme of this post I thought I'd put up a quick mix of songs from scenes of some of these movies.